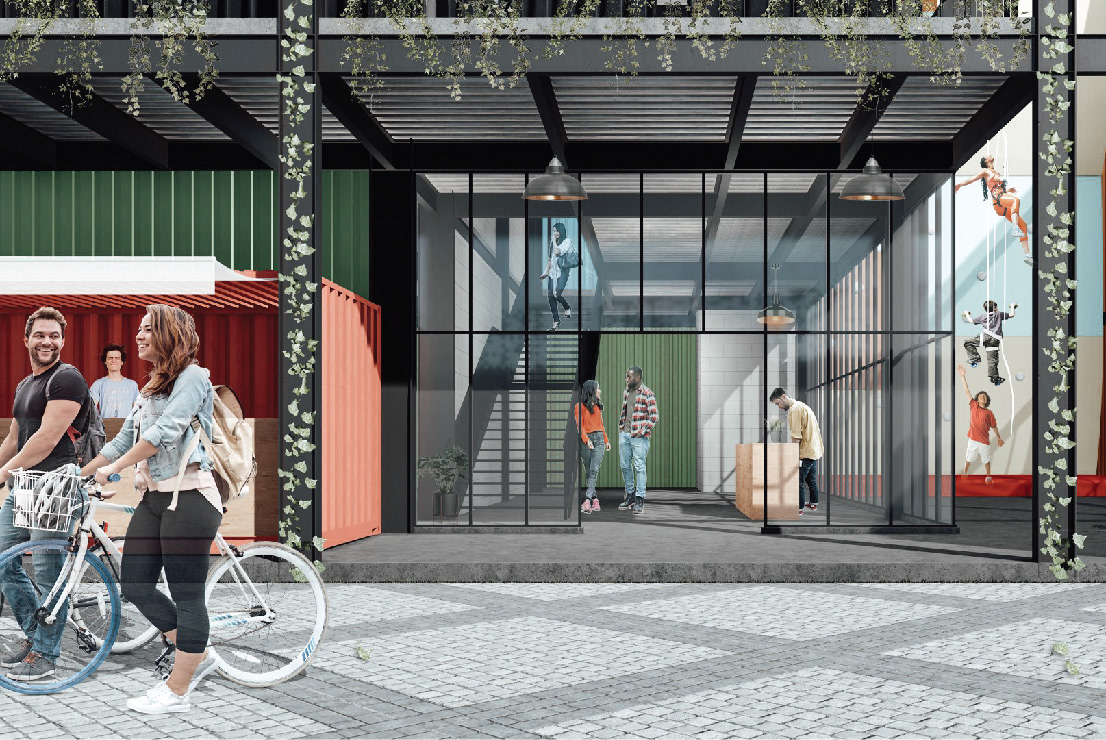 Architecture - Public Building
The design scheme combines standardised corrugated metal roof sheets with glass panels to construct a complex with series of sports halls in the suburbs of the city. The idea is that these simple elements can be refined and combined in new and surprising ways in order to create architecturally appealing, accessible and easily adaptable sports facilities, which are cheap to build and maintain. Sliding sections in the corrugated metal walls can be pulled aside to connect the hall with the open space outside during large events or to provide improved ventilation. The sports halls are designed using a modular building system, with unique forms and characteristics. The outer skin of the building modules is intended to make it appear light and welcoming, and also differentiate it from its quaint neighbours.
Beyond the halls, the space is laid out to like a streetscape. The centre's various functions are arranged in relation to their specific requirements, such as spatial quality, daylight, materiality and activity. Social spaces and informal meeting areas are distributed throughout the building, strategically interwoven between the various facilities. The surrounding landscape will become the natural extension of the centre's indoor spaces, with various street-sports and cultural functions placed along a recreational string of greenery that connects the plaza through a pedestrian and bicycle path.
Targeting a broad demographic audience from across a variety of cultural backgrounds, gender, age and interests, our goal was to create an open and welcoming building, lowering the threshold for involvement and engagement.