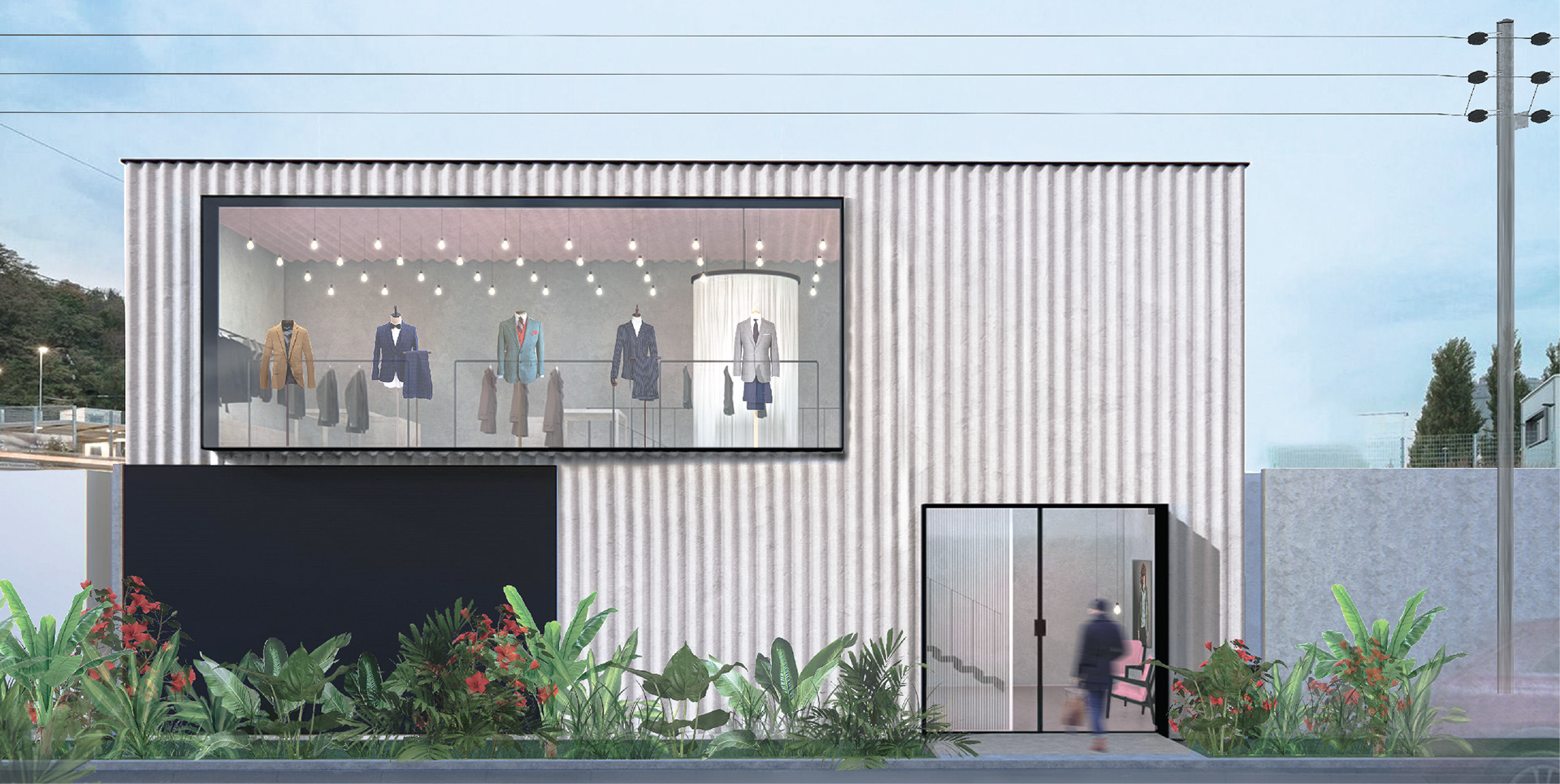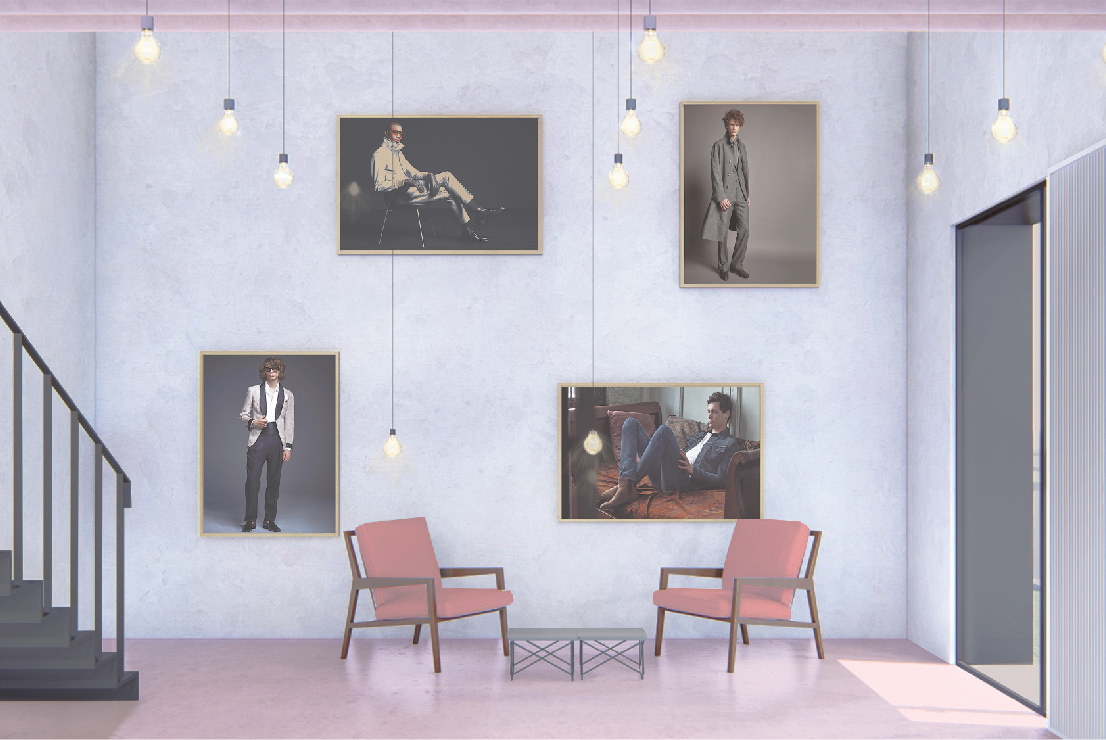 Architecture - Retail Space
A powder pink floor and ceiling gives colour to this minimal boutique for a bespoke handcrafted men's fashion brand. We envisioned a space where all furniture was designed and manufactured locally.
An entirely glazed storefront with an projecting metal box at the upper level was added to the building for maximum visibility from the adjoining elevated roadway. Other features include a fluted concrete building shell with no visible structural elements. Its shape is followed by a metal ledge above, filled with potted plants. The space is divided into two levels - the coffee bar and lounge at the lower level and the clothing display above. Inside, the space was overhauled to make the most of the high ceiling, and highlight the concrete architectural elements. Walls were left raw to create a stark backdrop for the "meticulously curated selection of products", then colour was added with upholstery. Merchandise is displayed in several ways, such as on tiered island units, suspended metal rods and wooden racks. Thin picture rails hold poster artworks, while mirrors of different shapes are dotted around the interior.