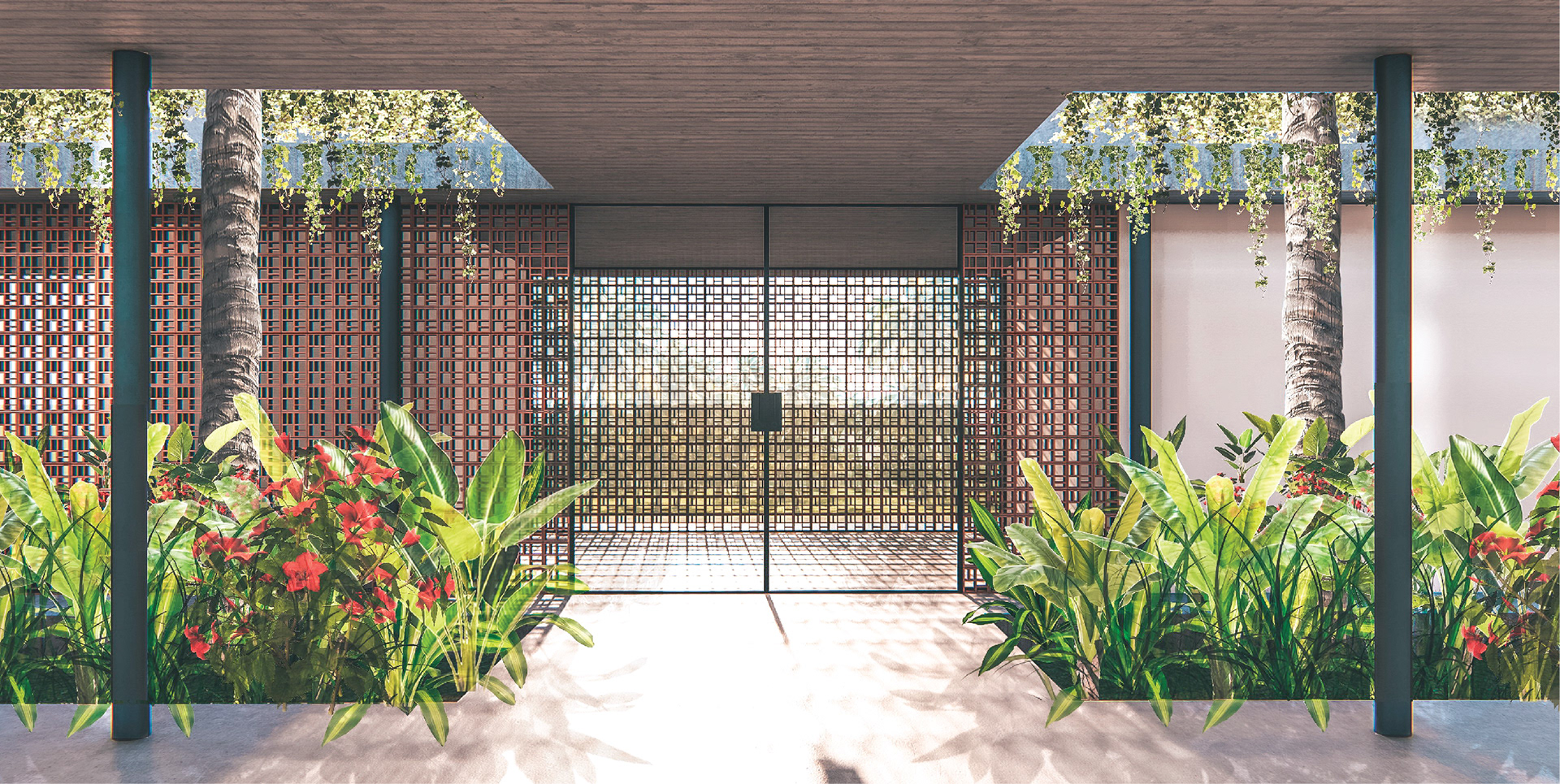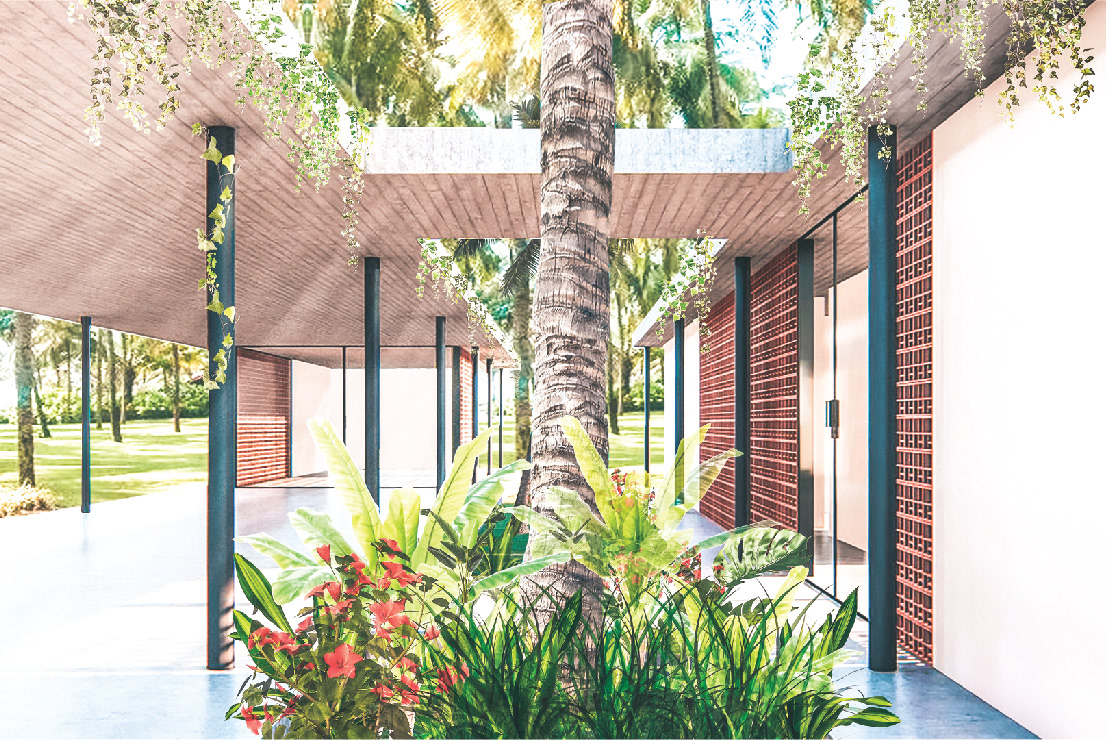 This minimalist residence offers residents a variety of enclosed and open spaces underneath an imposing concrete roof. 
It is a radical exercise in horizontality, the thick slab rests directly on a grid of sleek circular columns. However, there are no visible supporting beams throughout the house. This type of insertion on the plot demanded care and attention with the design of the rooftop which features vegetation, cutout for trees and solar panels covering the roof. The house was planned to make sure all the existing tress were retained.
The main entrance to the home is from the narrow side of the long rectangular plan. Inside, two volumes make up the programmed spaces of the residence. Both are oriented north-south and run parallel to one another. The first contains service spaces such as a entertainment rooms, the kitchen, and a spacious dining area. The other is made up of three bedroom suites, laid out in a single row facing the landscape. The living rooms are located at the extremities and can be completely opened or closed by sliding glass doors, transforming the entire house into a terrace. At the northern end of the residence, a few steps lead from the living room down to a pool. The interiors feature a limited material palette that includes wood and concrete.