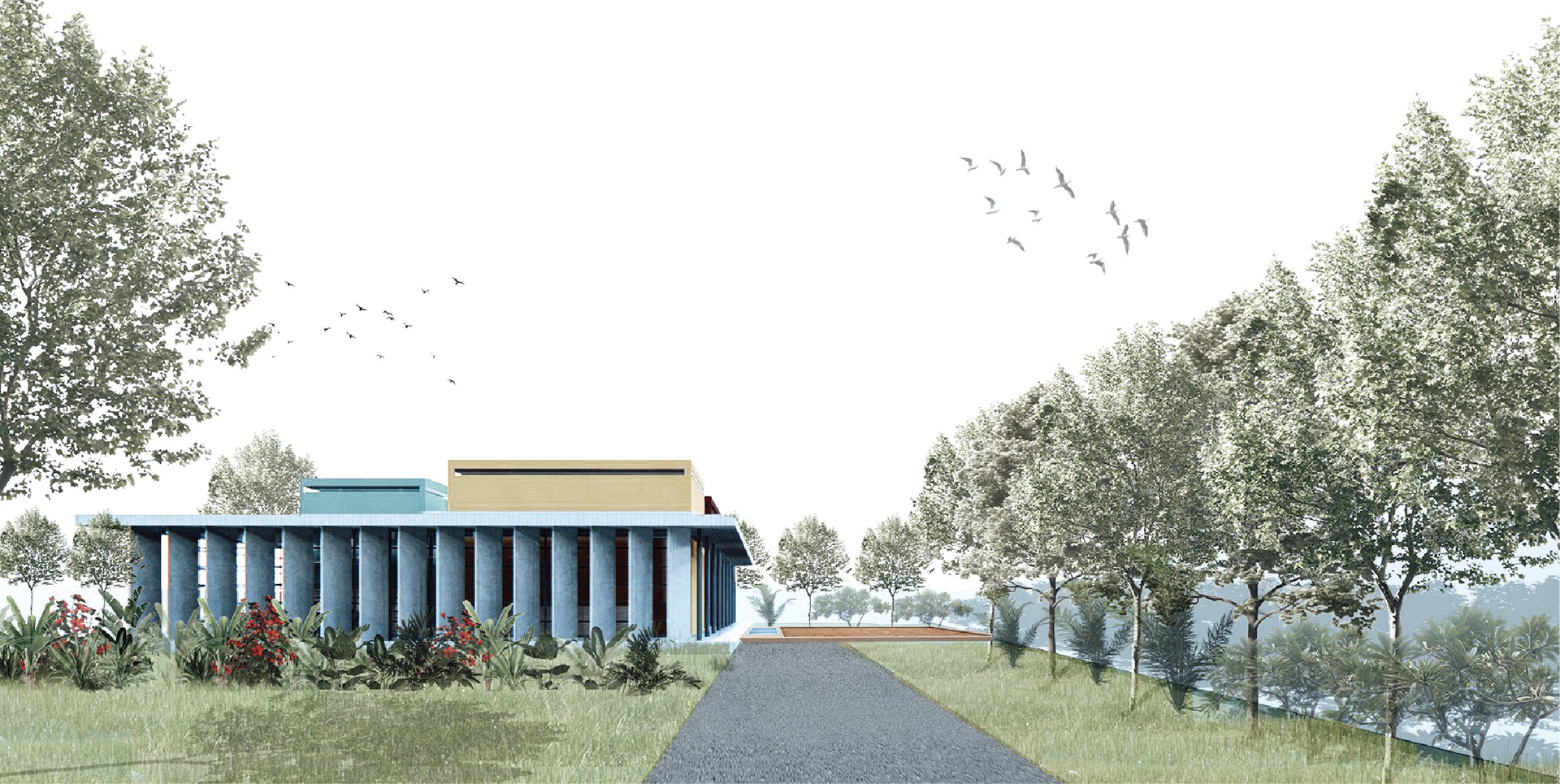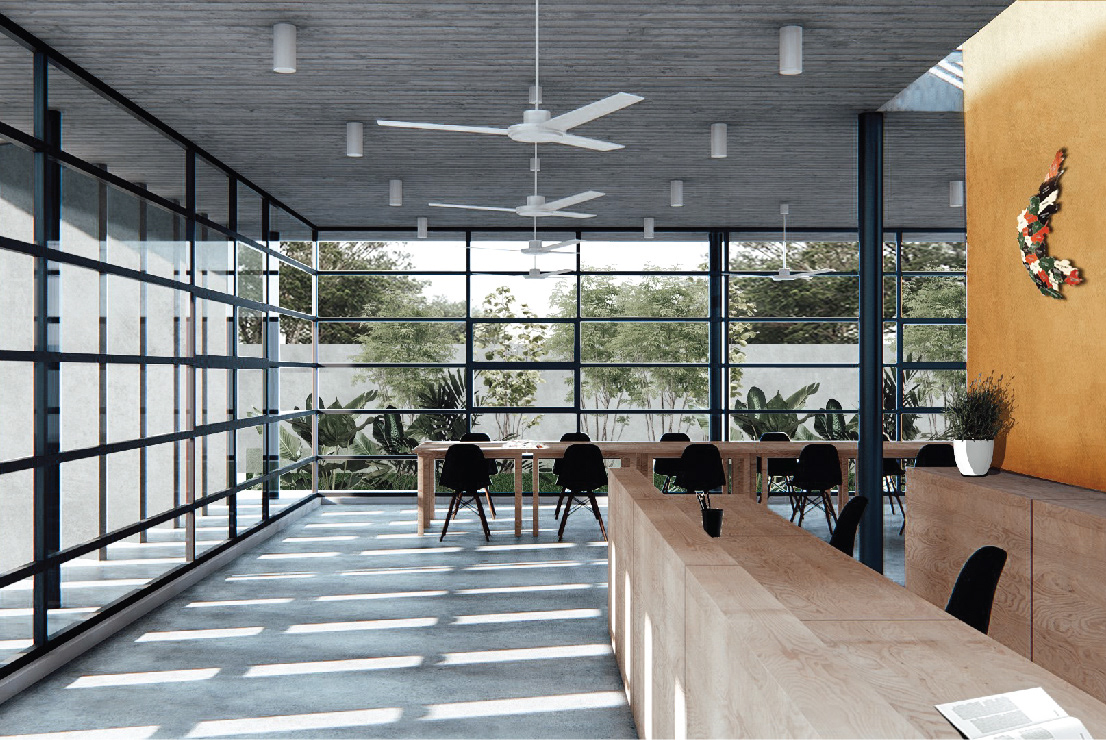 Architecture - Public Building
Long considered primarily as repositories for books and periodicals, the role of libraries in the life of contemporary communities is set to be reimagined for the 21st century. This proposal conceptualises the library as a social hub for learning. 
The library's roof will overhang the building's facades by 1.5 metres in all directions to provide shade during the hot days of the city. The glass walls will also be shaded by tall fins acting as louvers on the east and west side, designed to diffuse the afternoon sun. An entrance on the southern side of the rectangular building will lead to a foyer space. The eastern side has been conceived as a series of "pod spaces" for quiet reading. Gardens will surround the library, complete with outdoor reading area. The building is strategically located in the site with a possibility of future expansion towards the western side. Water harvested from rain can be used for gardening and electrical energy derived from photovoltaic panels can be used for the building as a renewable energy source. Our aim is to revive the experience of reading a book under / amongst tress.