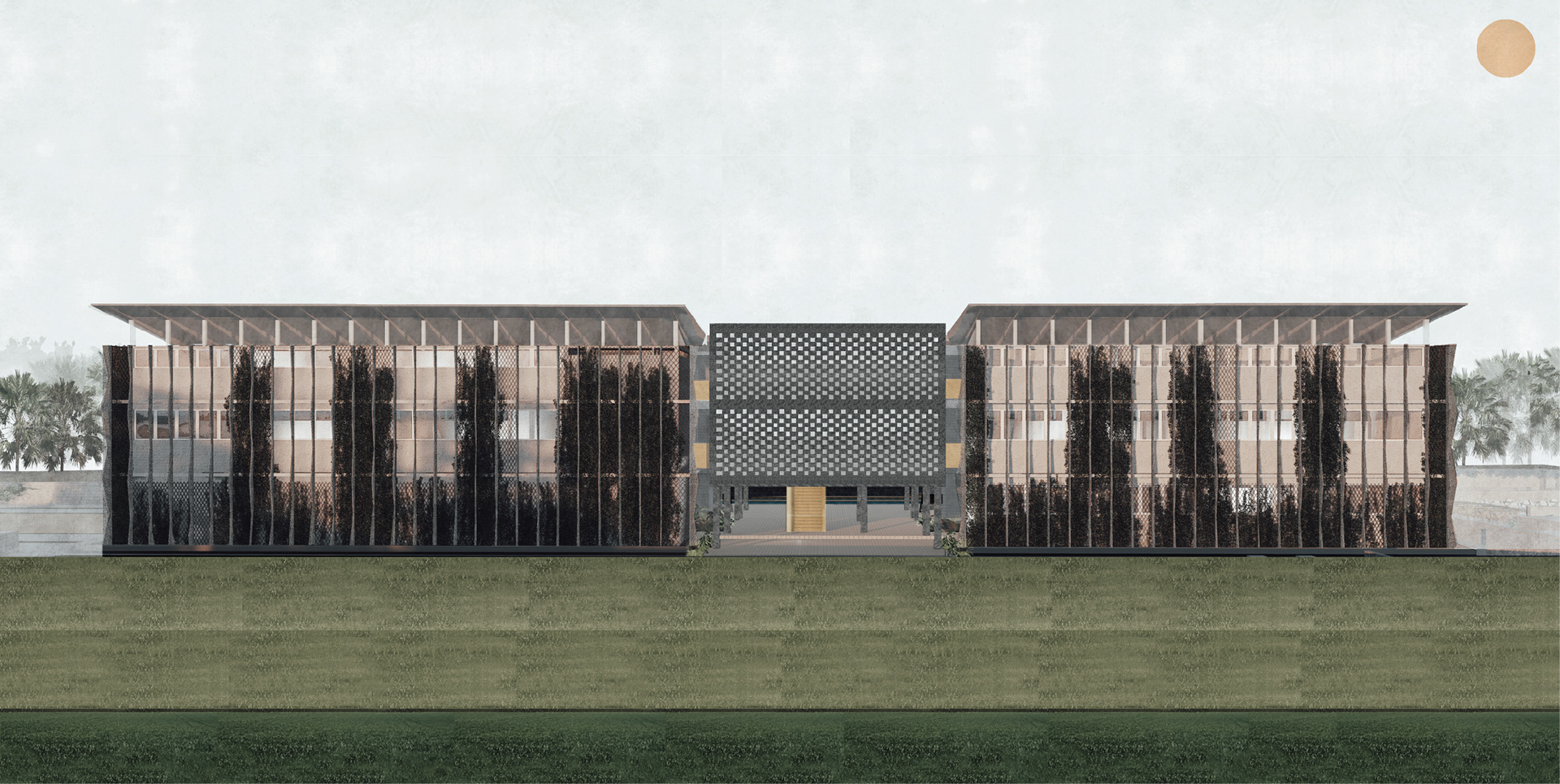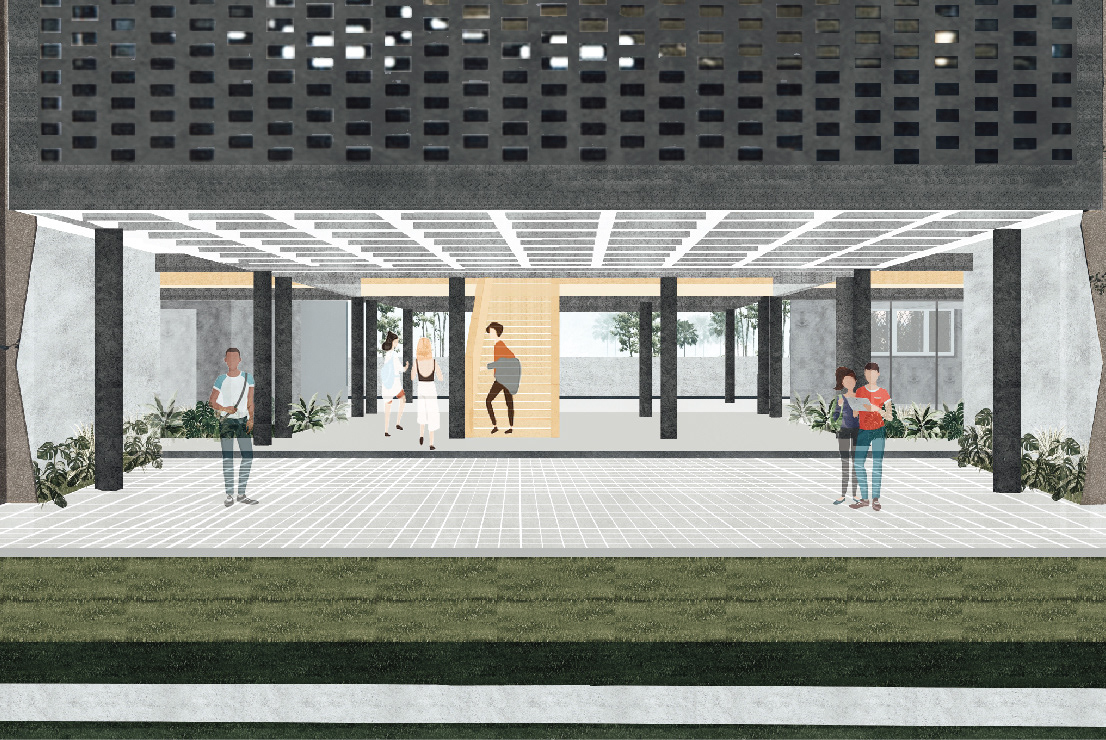 Architecture - Institution
The plan is simple and linear with classrooms on north and south overlooking the existing natural landscape around the site. While classrooms are on the outer side, corridors face the internal court which divides into two, vertical circulation being in the centre with stairs and bridges. One part of the court acts a gathering space while the other acts as an informal gathering space extension from library and administration office spaces.
The outside of the building is lined with pre-cast concrete vertical fins and metal mesh fitted i in between the fin gaps. This allows for green to grow all over the facade. A neutral colour palette and earthy materials are used throughout the building. The interior aesthetic is meant to work in concert with the exterior. A restrained finish palette of subtle materials unifies the visual language of the exterior landscape with the internal architecture.