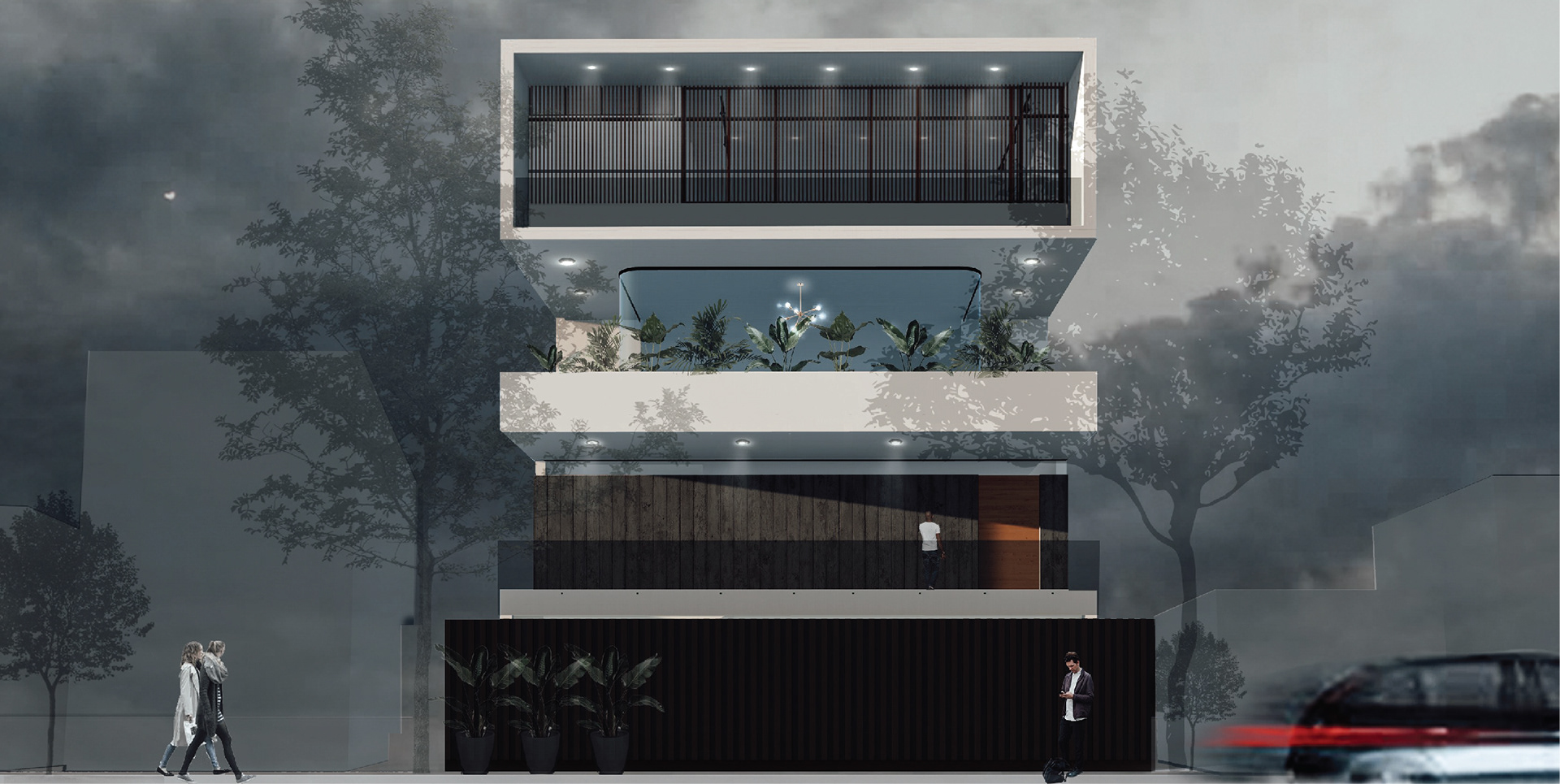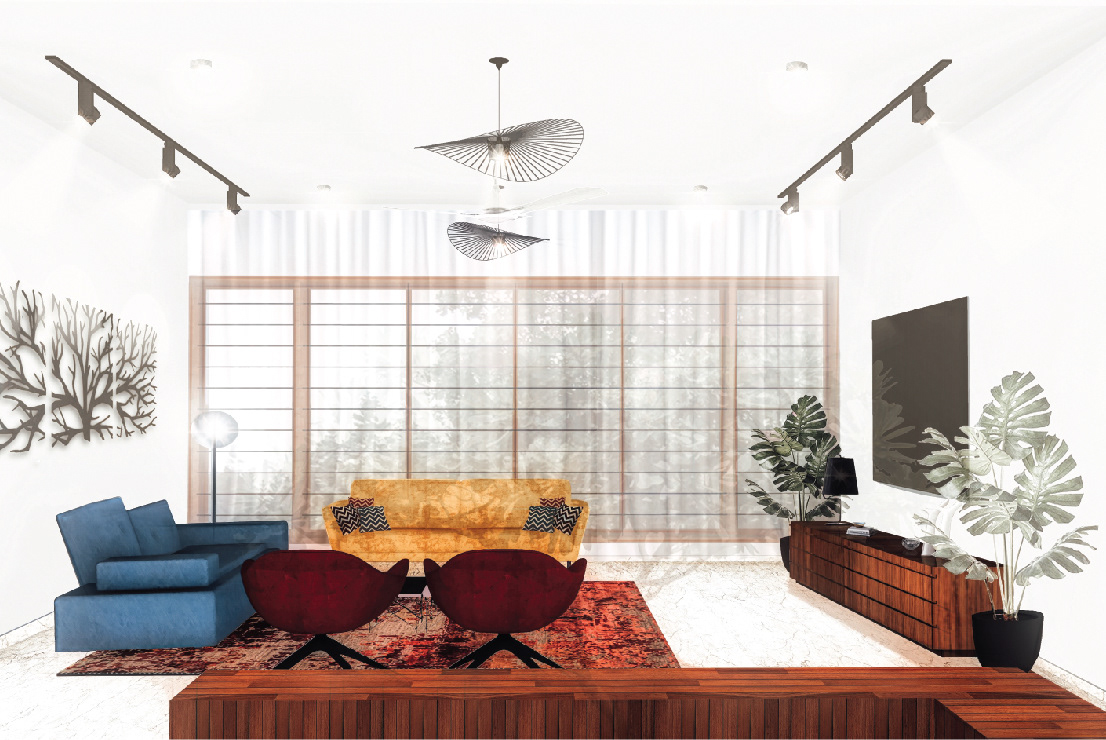 Architecture - Residence
This house occupies a flat, central lot in an urban neighbourhood. We designed the home to capture light and cityscape vistas – and to serve as "a place of refuge" for a family.
It takes advantage of rare siting to maximise the experience of changing daylight. Rising four levels, the home features setbacks and protrusions, giving it a dynamic appearance. Facades are primarily finished in texture paint and large stretches of glass. Deep roof overhangs help minimise solar heat gain and shelter outdoor terraces.The spacious residence, which totals 8,500 sf, contains both stairs and an elevator. The ground level houses a east-facing garage with board-formed concrete walls. The living spaces begin on the first floor, where the team placed a living room, kitchen, dining area, bedroom and laundry facilities. The foyer opens directly into the central living space and kitchen, where windows stretch from floor to ceiling. Connecting the home's first and second levels is a double-height, light well. Large skylight help the space feel expansive and bright. The top levels encompasses four bedrooms, including a generous master suite. Glazed doors open onto a balcony, where occupants can once again take in views of the urban landscape. 
Throughout the home, a neutral colour palette and earthy materials are used. The home's interior aesthetic is meant to work in concert with the exterior. A restrained finish palette of subtle, organic materials unifies the visual language of the exterior landscape with the internal architecture of the home, creating a serenity not often found in the centre of this busy city.